About the Author: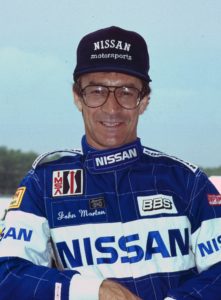 In the late 1950s, a young John Morton was transfixed with sports car racing. His dreams of competition eventually led him to enroll, in 1962, in the Shelby School of High Performance Driving. In a bold moment after the last class, Morton asked Shelby if he might come to work for the newly formed Shelby American. The answer was "Yes; here's a broom." Thus ended Morton's college career and began his long racing career.
Over the next three years, Morton would be a firsthand witness to the evolution of one of the most iconic sports car builders and racing teams of the 1960s. Shelby's company overflowed with talent, from designer Pete Brock to fabricator extraordinare Phil Remington to drivers like Dan Gurney, Ken Miles, Dave MacDonald, Bob Bondurant, and Phil Hill. The cars were equally captivating: Shelby Cobra, Mustang GT 350, Ford GT, Daytona Coupe.
Morton eventually traded his broom for a steering wheel, racing Cobras as well as his own cars until he left Shelby in 1965. Although he and Shelby parted ways, their relationship endured as John went on to compete in a number of racing series. He remains an active historic racer today.