About the Author: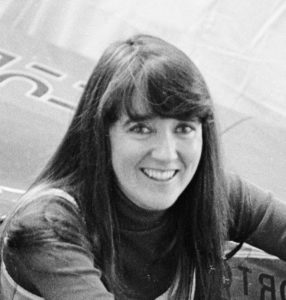 Sylvia Wilkinson was born in Durham, North Carolina. She holds degrees from the University of North Carolina and Hollins University. She also studied at Stanford University under a Wallace Stegner Creative Writing Fellowship. Wilkinson taught at various institutions including the University of North Carolina, the College of William & Mary, Sweet Briar College, Hollins University, Washington University and the University of Wisconsin–Milwaukee.
She received a number of literary awards including the Sir Walter Raleigh Award twice—in 1968 for A Killing Frost, and again in 1978 for Shadow of the Mountain, a Eugene Saxton Grant, a National Endowment for the Arts Fellowship, a Guggenheim Fellowship, the UNC–Greensboro Alumnae Service Award, and a Mademoiselle Merit Award for Literature.
She has published over two dozen books ranging from novels for adults, non-fiction works and juvenile titles with automotive themes. She was a Motorsports Correspondent for AutoWeek and is currently a World Book Encyclopedia contributor on auto racing. She was an auto racing timer and scorer for many years for numerous drivers including Paul Newman, Al Unser Sr., Bobby Rahal and Keke Rosberg.
Time magazine called her "One of the most talented Southern belletrists to appear since Carson McCullers…" and Dorothy Allison, author of Bastard Out of Carolina said "Sylvia Wilkinson is a great storyteller, and her good old boys are as good and bad as they come."
She currently lives in the Western United States.